Virat won hearts in honor of Dhoni by saying 'Big Baat'
The contribution of Mahendra Singh Dhoni (MS Dhoni) in Indian cricket is not hidden from anyone. MS is at the last stage of his career at this time and till the time the round of speculation starts about his retirement. In such a situation, the tweet by Team India captain Virat Kohli on the birthday of Mahendra Singh Dhoni, won the hearts of the people. With this tweet, Virat expressed that respecting seniors is an important part of Indian culture. On Dhoni's birthday (July 7), Virat wrote in his tweet – Happy Birthday Mahi Bhai. Very few people understand the meaning of trust and respect. I am glad that I have been friends with you for so many years. You have been a big brother to all of us and like I said earlier, you will always be my captain.
happy birthday mahi bhai @msdhoni, Very few people understand the meaning of trust and respect and I'm glad to have had the friendship. You've been a big brother to all of us and as I said before, you will always be my captain pic.twitter.com/Wxsf5fvH2m

— Virat Kohli (@imVkohli) July 7, 2019
This tweet of Gautam Gambhir was the reason for the controversy
Former cricketer Gautam Gambhir is known for speaking his point in a straightforward manner. He has a great contribution in promoting young fast bowler Navdeep Saini. Seeing Navdeep's talent, Gambhir made his way to play for Delhi in domestic cricket. Not only this, he was also involved in a debate with the then cricket administrators to feed Haryana-born Saini from Delhi. Saini later made his international debut and took three wickets against West Indies in the first T20 match on August 3. On this success of Navdeep, Gambhir (Gautam Gambhir) had made such a tweet which became a cause of controversy. Gambhir wrote in his tweet – Congratulations Navdeep Saini on starting his career for India. Even before you start bowling, you have two wickets – Bishan Singh Bedi and Chetan Chauhan. Seeing such a player debuting, whose condolence message had already been written before the start of his cricketing career, would be quite disturbing. Embarrassing!'
Kudos Navdeep Saini on ur India debut. U already have 2 wkts even before u have bowled— @BishanBedi , @ChetanChauhanCr, Their middle stumps are gone seeing debut of a player whose cricketing obituary they wrote even before he stepped on the field, shame!!! @BCCIpic.twitter.com/skD77GYjk9

— Gautam Gambhir (@GautamGambhir) August 3, 2019
That 3D tweet of Ambati Rayudu..
Ambati Rayudu of Andhra Pradesh is very talented but living in controversies is his pastime. Once during the IPL, he got entangled with his own senior teammate Harbhajan Singh of Mumbai Indians. After the selection of the Indian team for the World Cup 2019, a tweet by Rayudu became a topic of discussion among cricket lovers. Actually, all-rounder Vijay Shankar was selected in the Indian team of World Cup, denying Rayudu's claim. The then selection committee chief MSK Prasad had defended the selection of Vijay Shankar. Prasad had said that Vijay Shankar will provide 'three-dimension' to the team. Prasad meant to provide balance to the team in batting, bowling and fielding. Where did Rayudu stay silent? He tweeted a tweet taunting the chief selector, 'Ordered a new set of 3-D glasses to watch the World Cup.' During the World Cup itself, Rayudu had another blast by announcing his retirement from international cricket, however, he returned to cricket after taking a U-turn.
Just Ordered a new set of 3d glasses to watch the world cup..

— Ambati Rayudu (@RayuduAmbati) April 16, 2019
That loud 'shot' of Virender Sehwag on Air Strike ..
There is a period of tension in the relations between India and Pakistan. More than two dozen Indian soldiers were victims of a cowardly attack by terrorists with the support of Pakistan by attacking the CRPF convoy in Pulwama. There was an atmosphere of anger across the country regarding this attack. India did not delay in responding and destroyed terrorist hideouts located in Pakistan by air strike. There were also reports of the death of many terrorists in this attack. People liked the tweet of former cricketer Virender Sehwag on this air strike of India. In his tweet, Veeru wrote in the language of cricket – Boys played really well. Along with this the hashtag was – Get better or else you will improve.
The boys have played really well. #SudharJaaoWarnaSudhaarDenge#airstrike

— Virender Sehwag (@virendersehwag) February 26, 2019
Sri Lankan player withdraws from tour, Pak Minister targets India
The ministers of Pakistan never miss any opportunity to target India. Sri Lanka's top 10 players withdrew from the tour of Pakistan due to security reasons. Fawad Chaudhry, a minister in the Imran Khan government of Pakistan, also saw India's hand in this. With his tweet, he became the laughing stock of everyone. Fawad Chaudhry wrote in his tweet, 'Told me from the commentators that India has threatened Sri Lankan players that they will be thrown out of IPL if they do not refuse to tour Pakistan. This is a really cheap strategy. Fawad believed that due to India's threat, the main players of Sri Lanka withdrew from the tour of Pakistan. They forgot that no one feels safe in their country. Later, the Sri Lankan minister denied Fawad's statement and completely removed its air.
Informed sports commentators told me that India threatened SL players that they'll be ousted from IPL if they don't refuse Pak visit, this is really cheap tactic, jingoism from sports to space is something we must condemn, really cheap on the part of Indian sports authorities

— Ch Fawad Hussain (@fawadchaudhry) September 10, 2019
Tu-Tu-Main-Main between Mahesh Bhupathi and Tennis Association of India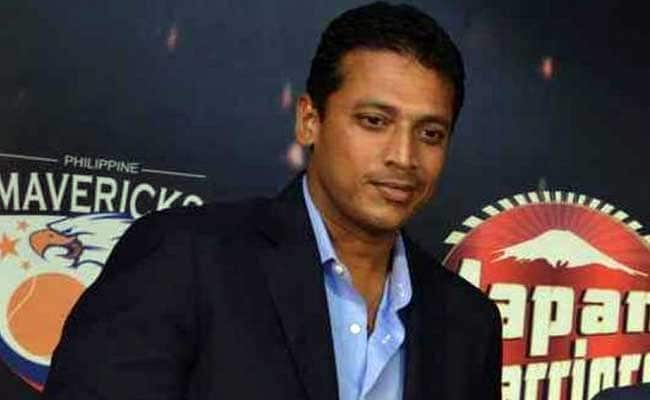 Uncertainty over the Davis Cup match between the two countries persisted for a long time amid the strained tensions in relations between India and Pakistan. The match was to be held in Pakistan, but due to the security situation of the neighboring country, the non-playing captain of the Indian Davis Cup team Mahesh Bhupathi refused to go. Later, on the request of India, the match in the International Tennis Federation was shifted to Kazakhstan. Rohit Rajpal was made the captain of the Indian team in place of Mahesh Bhupathi. For this, Bhupathi also did not miss to target the Indian Tennis Federation. He wrote in his tweet – From the phone conversation with Mr. Chatterjee, I came to know that Rohit (Rajpal) is being given the captaincy in my place as I was not comfortable going to Pakistan (Love that country, but not this time) .' In another tweet, Mahesh wrote, "Since Monday, I haven't heard anything like this from AITA or since the ITF approved shifting of matches to a neutral venue, so I am available and believe I am the captain as of now." Till I hear something else.
I have not heard from the AITA since Monday or after the ITF addressed the players concerns on venue and approved a neutral location – so I am available and believe in am still Captain unless I hear otherwise! Glad to "comment" when I know what I know

— Mahesh Bhupathi (@maheshbhupathi) November 6, 2019
Shoaib Akhtar's 'War' on giving double role to Misbah
Can't say when what will happen in Pakistan cricket. Chief coach Mickey Arthur was dismissed after the poor performance of the Pakistan team in the World Cup 2019. In his place, the newly-minted Misbah-ul-Haq was not only made the Chief Coach but was also given the heavy responsibility of the Chief Selector. Obviously questions had to be raised on such a decision. Former Pakistan fast bowler Shoaib Akhtar congratulated Misbah on this decision but did not miss to take a jibe. Shoaib Akhtar, popularly known as Rawalpindi Express, wrote in a tweet, 'Congratulations to Misbah for the dual role of his head coach and chief selector. I was surprised that he was not appointed as the chairman of PCB along with it. Hahahaha… I'm just kidding. I hope they will do wonders like before.
Congratulations to @captainmisbahpk for the new 'dual' role of Head Coach as well as Chief Selector for Pakistan Cricket Team.
I am surprised he is not appointed the Chairman PCB as well along with it.

hahahaha

i am just kidding. I really hope he does wonders like before 🙂

— Shoaib Akhtar (@shoaib100mph) September 4, 2019
,